Both living rooms have a 55″ 4K Smart HDTV and the upstairs Master Bedroom also has a 43" HDTV. All of the TV's have National and local network channels as well as local NY and Philly Sports channels through YouTubeTV's streaming TV service. View our current channel lineup. Simply enter "08008" as the zipcode and choose the New York Area. Each TV uses a smart TV platform with access to all the popular streaming services (you must have your own account for Netflix, AppleTV, etc). The Provided remote controls all the basic functions of the TV. 
To watch "live TV":
We use YouTubeTV's Streaming service. Simply power on the TV using the RED power button at the top of the remote (remotes pictured below). Then select the YouTubeTV app from the home screen menu – press the home button on either remote to view the installed apps – see photos below.
ROKU TV – Home Screen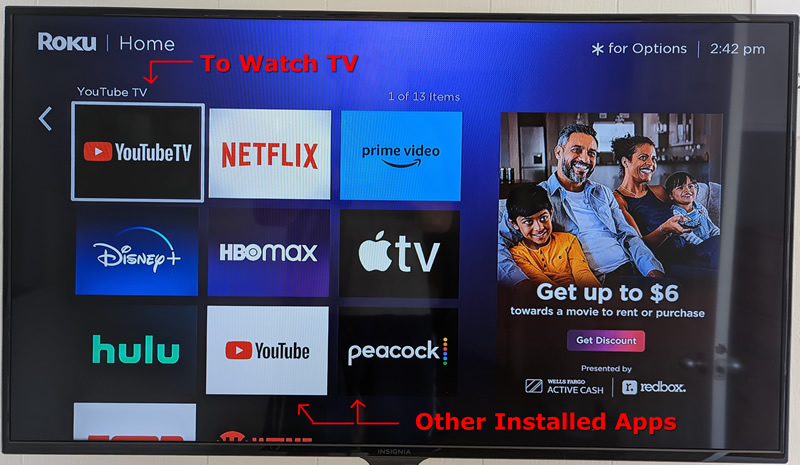 LG Smart TV – Home Screen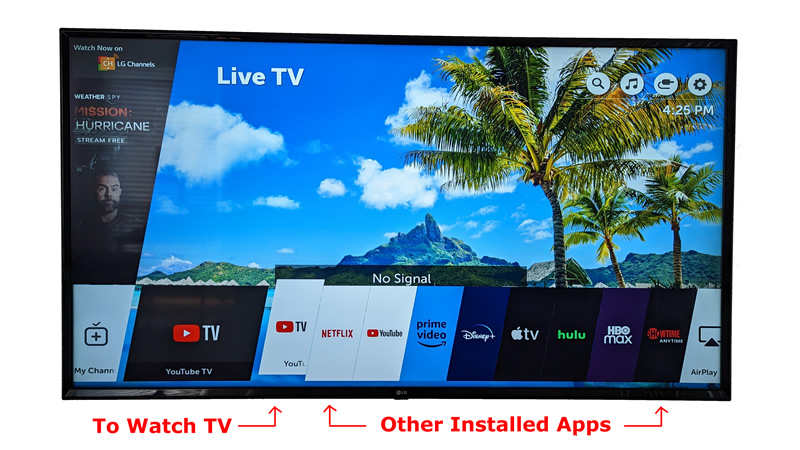 Roku Remote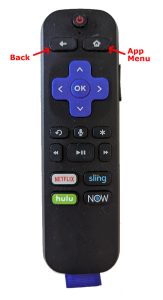 LG Smart TV Remote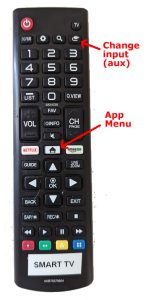 To use your Apple TV, Xbox or Playstation:
We also have auxiliary HDMI ports on the wall behind the entertainment centers in both living rooms. Now guests can bring their XBox, Playstation, Nintendo Switch, or other media devices and plug right in. No more fishing wires behind the TV or searching for an open HDMI port. Simply plug in your device to the power strip behind the TV console. Plug your device into the AUX HDMI port on the wall. And GO!
On the Roku TV Upstairs, go to the "home" screen and select the Aux input from the on screen menu.
On the LG TV Downstairs, use the "TV Input" Button on the top right of the remote to switch the input from TV to AUX. Your content should now appear on the screen.